Zeroplus LAP-C (16064)

Logic & Protocol Analyzer, 16ch @64kBit, 100Hz-200MHz, USB Power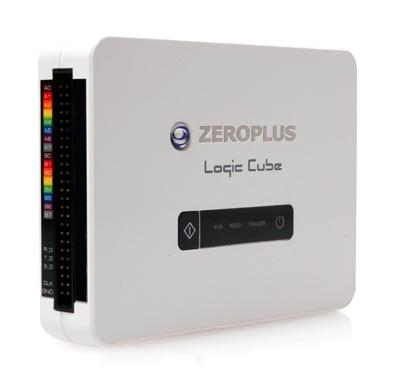 The Zeroplus LAP-C (16064) PC-based logic analyzer features powerful protocol analyzer capabilities. The standard package includes all available protocol decoderaplug-ins (More than 100 available, eg. I2C, UART, SPI, 1-Wire, HDQ, CAN, IIS, PS/2, LIN, Microwire, SSI, Manchester, Miller, PCI, USB 1.1 and much more).
The Zeroplus patented waveform compression technology increases the effective sample memory capacity far beyond the physical 1Mbit.The LAP-C (16064) can achieve a compression rate of up to 255, depending on the data content, allowing you to obtain considerably more sampling data.
The logic analyzer connects to a PC via USB. It supports the full 480Mbps USB 2.0 speed, but also can use 12Mbps USB 1.1. The analyzer ispowered directly from the USB.
Features
Model Type : PC Based Logic Analyzer
Operating systems : Microsoft Windows (2000/XP/Vista/Vista64/Win7-32/Win7-64/Win10)
Interface : USB2.0 (1.1)
Power : USB
Power Dissipation (running) : max. 2W
Sample rate : Internal clock (Timing Mode) 100Hz - 200MHz
Sample rate : External clock (State Mode) 100MHz
Bandwidth : 75MHz
Total Memory : 1MBit
Memory depth (16 channels) : 64kBit
Memory depth (8 Channels) : 128kBit
Memory compression rate of up to 255 (best case)
Trigger Condition : Pattern / Edge
Trigger Channels : 16 channels
Pre/Post trigger
Binary/Decimal/Hex display formats provided
Flexible signal trigger options (rising edge, falling edge, either edge, high and low)
Threshold Voltages : Working range -6V~+6V
Threshold Voltages : Accurate rate -/+ 0.1V
Maximum input voltage : +/- 30V
Impedance : 500kOhms/10pF
Data Skew <1.5ns
Dimensions: 130 x 100 x 30mm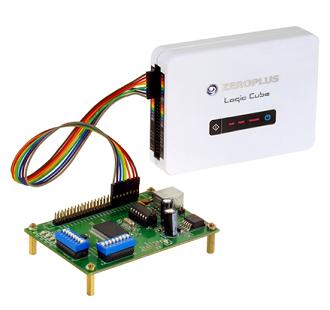 System Requirements
Microsoft Windows (2000/XP/Vista/Vista64/Win7-32/Win7-64)
300 MHz CPU or faster
256MB RAM or more
100MB available disk space
1 USB Port
Downloads
Package Contents
LAP-C (16064) logic analyzer unit
USB cable
Two 8-channel signal connectors
One 2-channel signal connector
One single-channel signal connector
20 test hook grips in 10 different colors
Software CD-ROM or USB Key
Printed User Manual

The included signal connector cables are 25cm in length.